One of my favorite things to do (besides creating photos) is to create coordinated print sets.  I enjoy the challenge of curating images that complement each other in theme and color.  For my fans coordinated print sets take out the stress of trying to coordinate wall art prints.
Here are a few new coordinated prints for the kitchen (or perhaps a dining room).  I love photographing food.  Food can be colorful and add dimension to a kitchen.  These new sets are now available in print or canvas and can be viewed in my etsy shop, HelenMPhotography.
Rustic Kitchen Print Set  This set is available in color and black & white.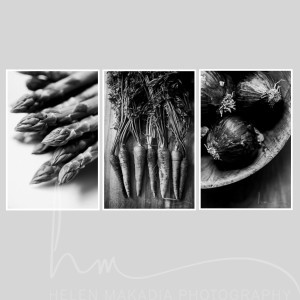 Berries Collection  A nice splash of color for a kitchen.
Nostalgic Morning Collection  Also available in Black & White.
You can see these collections, and several others, in my Etsy shop, HelenMPhotography.
Feel free to pin these to your Pinterest inspiration boards!  I ask that you keep my blog information in your pins – thank you!
Enjoy!
-Helen